Kids

LOVE

our Postcard Sets
Parents

LOVE

the prices.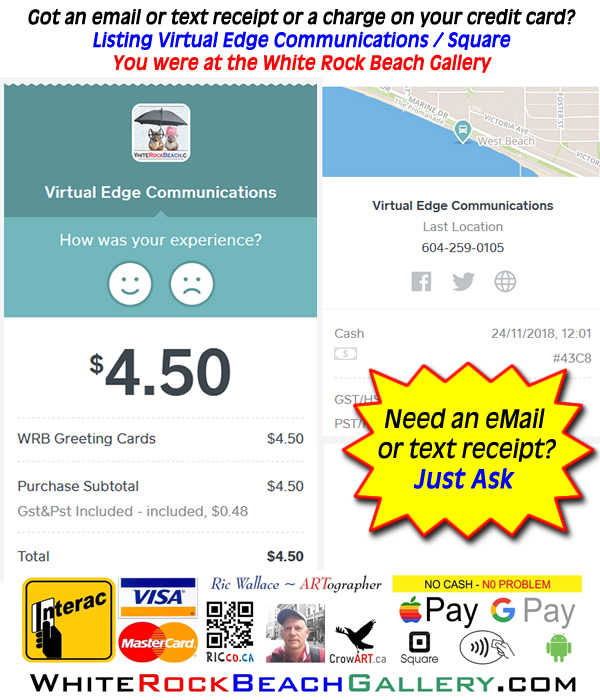 These framed prints in this posting are in STOCK and ready to be picked up. Stock is limited, Contact Ric Wallace @ 604-259-0105
Framed Matted 8"x 16" Photo Prints
Cash / Debit / MasterCard / Visa – Pay CASH get a FREE Greeting Card.
You MUST come to White Rock – NO SHIPPING.
Pay CASH & get a FREE GREETING CARD
(email or text receipt available)
We could meet at the beach or Tim Horton's Semiahmoo Shopping Centre.

Show below are 4"x 12" or 6"x 18"
PANO Prints available for framing.