Crows are always looking for food. If you are going out for a walk or visiting beautiful White Rock Beach, BC Canada, consider packing a pocket of peanuts. If you run a business consider a CROW watering dish, like the Dingo Bar which catered to Dingoes, dogs and CROWS.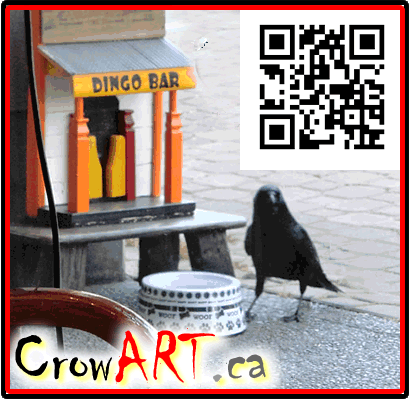 If you like to bake some mini muffins, please consider some of our mini muffin recipes. Shown below is Edgar Allen Crow who does not like zucchini, but put into a mini muffin he loves it.
Edgar Allen Crow - Approved Recipes to Feed Crows

NOTE: Humans will enjoy these as long you do not add any bugs or roadkill to these recipes.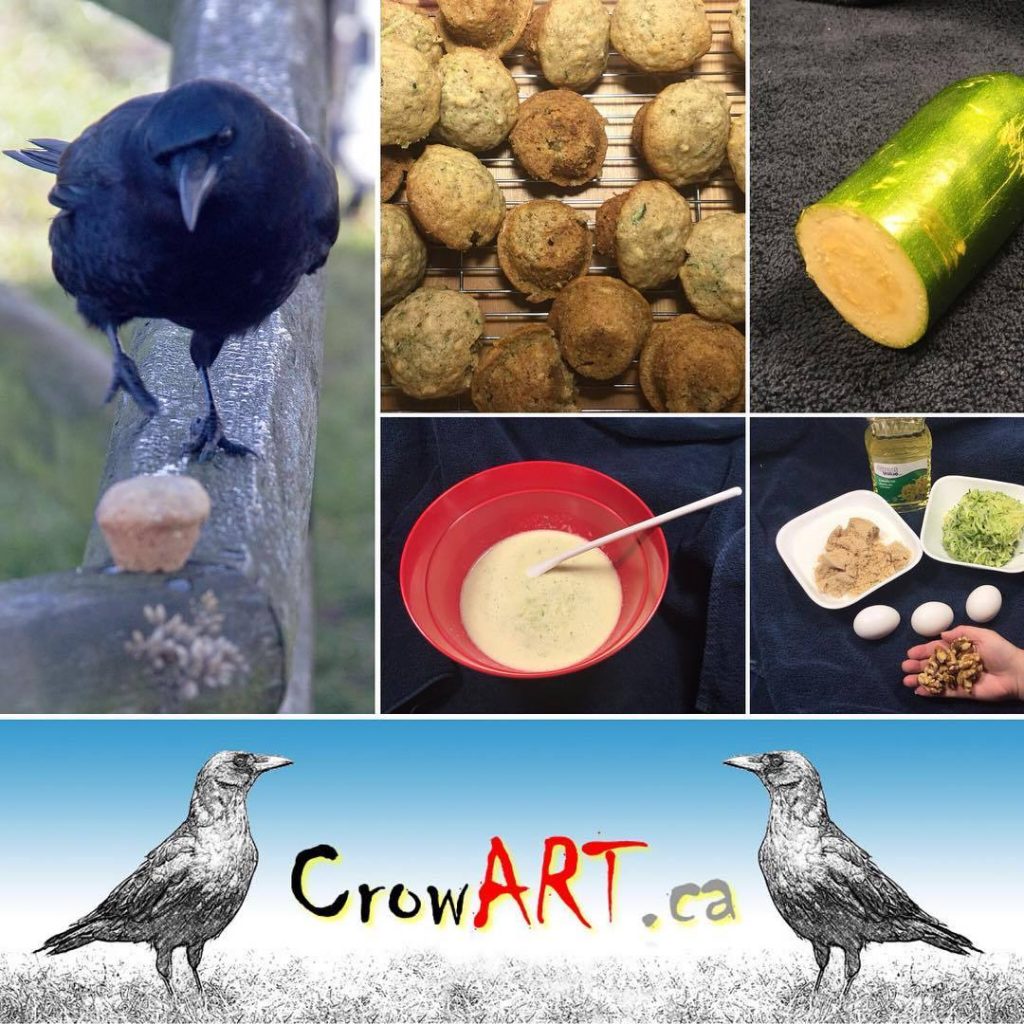 The

White Rock

Beach

Gallery


is

CROW

Friendly.